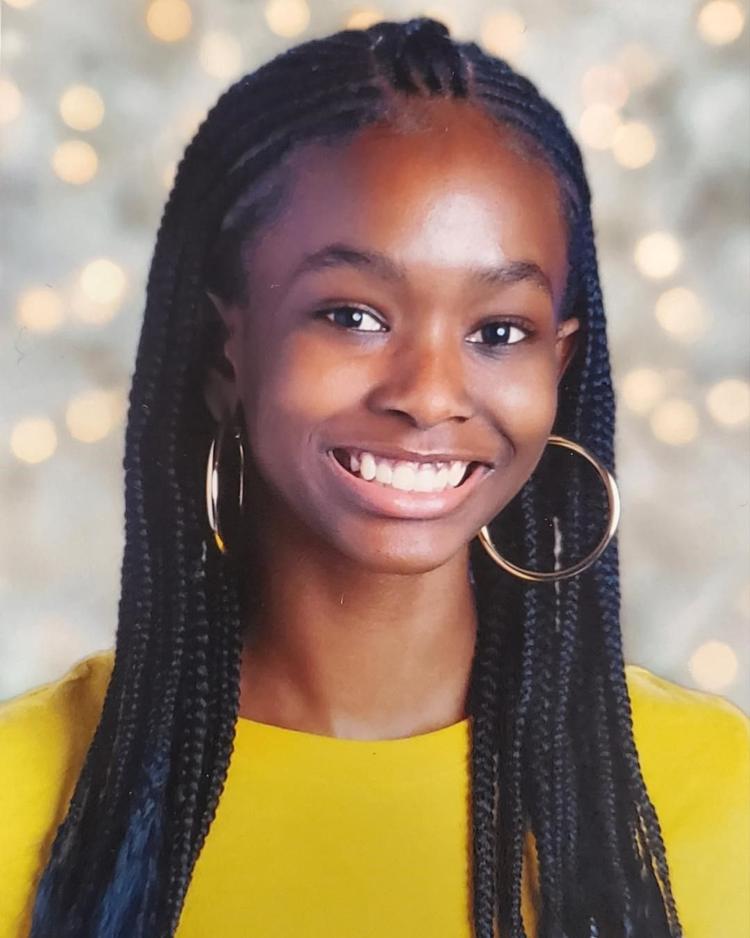 Ever since she was a little girl, Aniyah Hodges dreamed of becoming a pharmacist just like her grandfather James Hodges, the first African-American to graduate from MUSC College of Pharmacy.
"Watching him read and fill prescriptions amazed me. I thought it was the coolest thing ever! But wearing the white lab coat made me feel extra special. I was just a kid, but a pharmacist too in my mind. It was an amazing experience and a memory I hold dear to my heart. One day, I WILL wear a white lab coat and continue the legacy of my grandfather."
Aniyah's desire to become a pharmacist, along with her outstanding academic achievements and leadership potential, is being recognized on the national level. The rising 10th-grader at W.J. Keenan High School was recently named a delegate to the Congress of Future Medical Leaders, an honors-only program for high school students who want to become physicians or go into the medical field. The program, sponsored by the National Academy of Future Physicians and Medical Scientists, provides a path, plan and resources to help students reach their goals.
Aniyah 's nomination was signed by Dr. Mario Capecchi, winner of the Nobel Prize in Medicine and the Science Director of the National Academy. During the three-day meeting of the Congress of Future Medical Leaders in November, Aniyah will join students from across the country and hear Nobel Laureates and National Medal of Science winners talk about leading medical research; be given advice from Ivy League and top medical school deans on what to expect in medical school; witness stories told by patients who are living medical miracles; be inspired by fellow teen medical science prodigies; and learn about cutting-edge advances and the future in medicine and medical technology.
For more information about the National Academy of Future Physicians and Medical Scientists, go to www.FutureDocs.com.