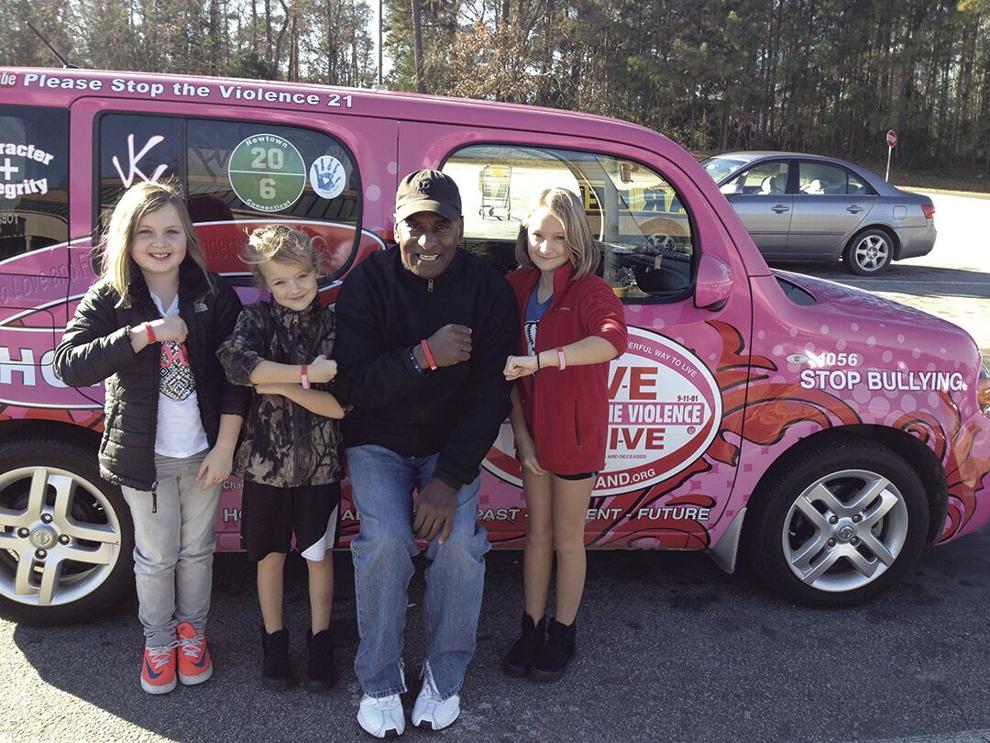 When tragedy strikes, it has the ability to change the entire trajectory of a person's life. After the passing of his wife on April 11, 2007, Dentis Shaw had a vision to channel his pain and create a message to comfort others who were grief-stricken from tragic experiences. What came from this vision was the 'Honorband', which has since changed the trajectory of not only Shaw's life, but the lives of those he has impacted as well.
On the day of his wife's funeral, Shaw heard the devastating news of the shooting that took place on the campus of Virginia Tech. He was moved to take a trip to Virginia the next day and spread love to those who were grieving.
"It came to my heart to go there and be with them, console them, and pray with them. I wanted to let them know that, no I wasn't there, but I knew their pain because it happened around the same time that I lost the love of my life. I wanted to just be there to console students and faculty and let them know I was there hurting with them," said Shaw.
After experiencing these events, the 'Honorband' was created. The 'Honorband' is a wristband that was designed to spread the message of honoring all people - past, present, and future.
"I came back and created a message from the Bible (Matthew 6:14). I created the message called 'Honorband' because it came to my heart. What do you do when you lose a loved one? What is there to do then? And it came to my heart - you honor them. You honor them by the things that you do once you lose a loved one," said Shaw.
Shaw has not only experienced the pain of losing his wife but his son and brother, also, whom he identified as the "three driving forces'' in his life. While his wife and son, unfortunately, lost their battles to cancer, his brother's life was cut short due to gun violence. This is where the foundation of the Honorband colors derived, in which pink honors victims of cancer and red honors victims of violence. On the outside of the Honorband, there is a five-word quote that reads, "I value myself and others'', while on the inside, there is a ten-word quote that reads, "To love and forgive is the wonderful way to live."
Over the past 14 years, Shaw has given away over 650,000 Honorbands, freely, to individuals all around the nation. He has traveled to the East and West coast to places such as Sandy Hook, Parkland, Las Vegas, and Charleston after tragedy struck, to comfort others and spread the Honorband message.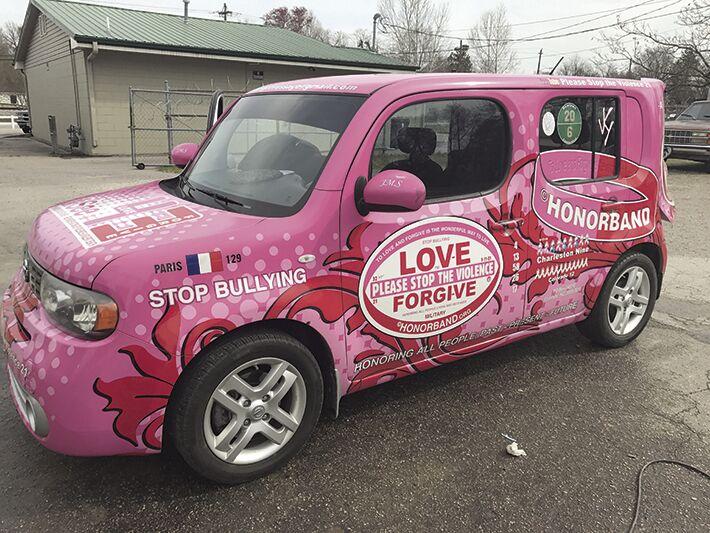 "We've always driven with our car, Candlestick, so that people can see the message written all over it. We've given away Honorbands, Honorband stickers and posters. All people have to do is contact me for an Honorband, and I'll put it in the mail. This is my motivation, and I've been encouraged every step of the way to see people so thankful to have their loved ones honored," said Shaw.
Recently, Shaw put up a digital 'Honorband' billboard in Greenville, SC to honor COVID-19 victims and their families. He plans to put up more digital billboards in locations such as Columbia, Virginia Beach, and Ohio.
"My goal in life is that this brings some comfort and some togetherness, because we're all in this together. This is the message that's written in pink and red, to say that we're all unified together," said Shaw.
To support the Honorband mission, you can visit the website at www.honorband.org and click on the 'Donate' button to become an Honorband Ally. You can also go to any Wells Fargo bank and make a donation to the Honorband Donation Fund.
"No amount is too little to give," said Shaw. "I take this as a calling; this is why I'm never selling. This is what I do and this is who I am. This is my calling in life, to help people heal with the Honorband vision and message."

For more information about the Honorband, visit www.honorband.org. You can also contact Mr. Shaw directly at (704) 564-3499 or by email at info@honorband.org.