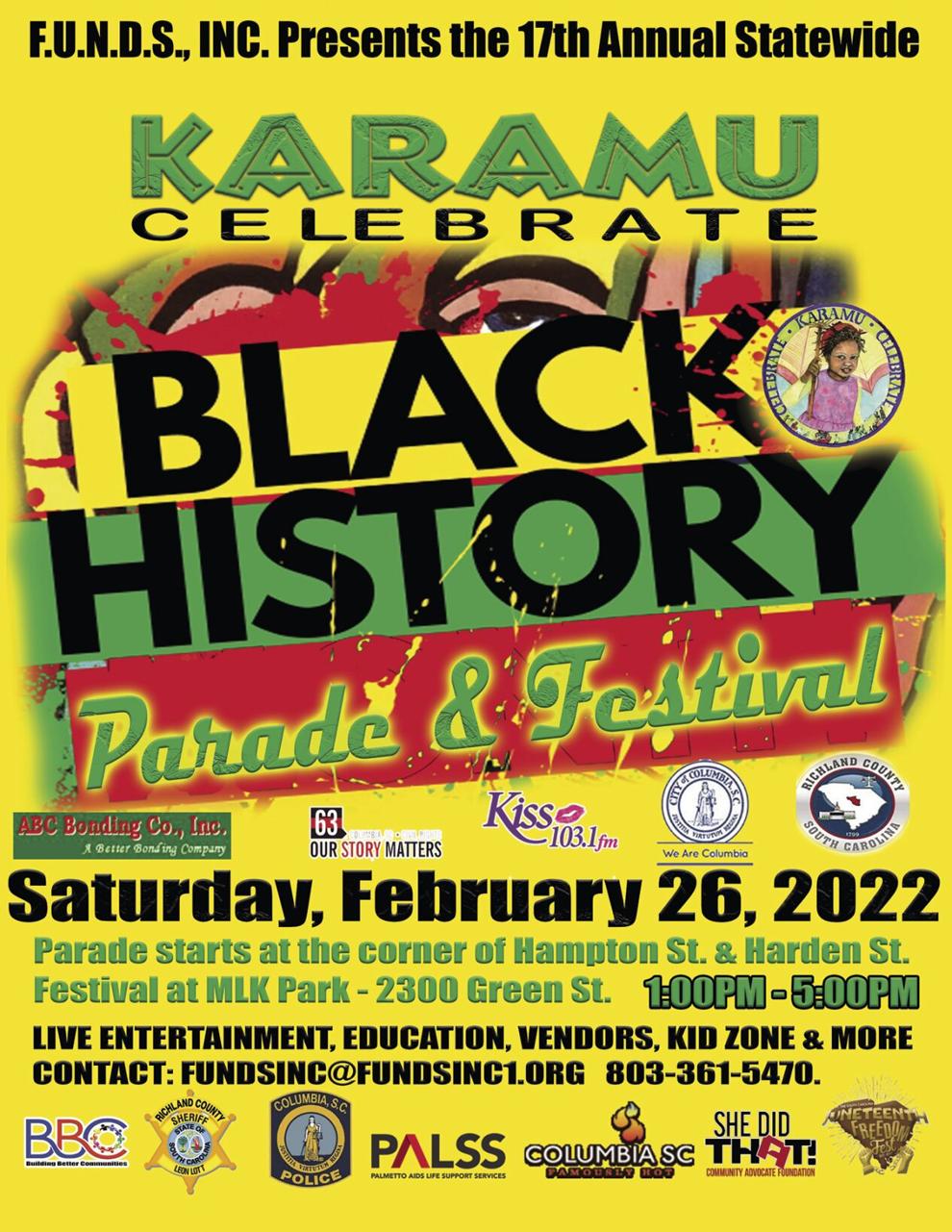 The Karamu! Celebrate! 17th Annual Black History Parade and Festival has been rescheduled to Saturday, February 26, 2020, at 1:00 PM. The change in date is to ensure the safety of our participants and spectators from the Omicron variant of Covid, as of today Monday, January 10, 2022, DHEC has reported that over 16,000 people have been infected.
The parade organizer, Ms. Oveta Glover stated, "We will be following the CDC guidelines and ask that everyone be safe by wearing their masks, washing their hands and social distancing. Hand sanitizer and other protocols will be in place for the event. Better safe than sick. We would like to encourage you to #GET VACCINATED"
Applications for parade participants, vendors and festival entertainment are still being accepted.
Please contact Ms. Oveta Glover at (803) 361-5470 or email fundsinc@fundsinc1.org.