On Saturday, September 29, 2018, the ladies of Alpha Kappa Alpha Sorority, Incorporated, Upsilon Omega Omega Chapter in partnership with the Ivy Heritage Foundation of Irmo, Incorporated, hosted their 7th Annual "Still Standing" Women's Health Empowerment Luncheon at the Capital City Club in Columbia, SC. The Still Standing Women's Health Empowerment Luncheon is a signature event that brings awareness to Cancer, Domestic Violence, Depression, Stroke and other health and societal issues that negatively affect a woman's well-being.
This year the focus was Alzheimer's Awareness and Caregivers Support. Each year a portion of the events net proceeds is donated to an organization that is making great strides in providing service and advocacy to individuals impacted by the program focus. This year, the AKAs were honored to highlight and provide a portion of the 2018 proceeds to Leeza's Care Connection. Journalist, and caregiver advocate, Leeza Gibbons, opened Leeza's Care Connection in her hometown, Irmo, as a tribute to her mother who battled Alzheimer's. It is a non-profit offering free support and services for families battling chronic illness.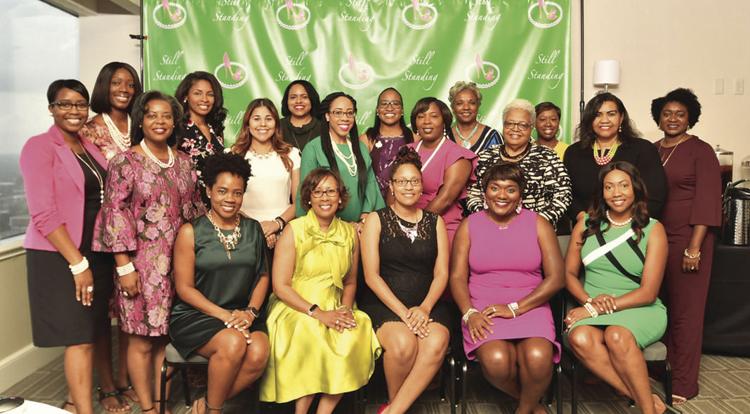 Dr. Macie P. Smith, an award-winning educator with over 18 years of experience working with aging and vulnerable populations in South Carolina was the guest speaker.
Still Standing ended with the legendary "Shoe Strut" in which those who entered honored their loved ones by strutting down the center aisle in recognition of their memory, or in recognition of themselves because they are "Still Standing."