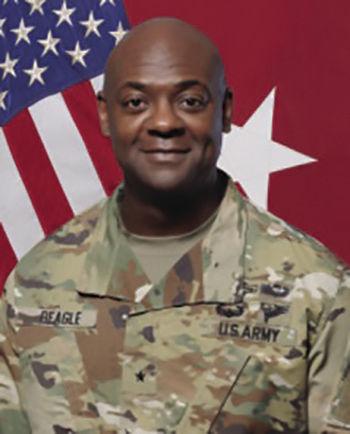 The Columbia Urban League will host its 23rd Annual Dr. Martin Luther King, Jr. Keeping the Legacy Alive Breakfast virtual event on Monday, January 18, 2021, beginning at 9:00 a.m.
South Carolina Education Television Station will produce this event. It will be livestreamed on the Columbia Urban League's YouTube and Facebook pages and live streamed on WIS-TV, WLTX, WACH Fox. This year's theme is Social Justice, Equity, and Inclusion.
This Breakfast celebrates the legacy of Dr. Martin Luther King, Jr., a civil rights icon, who changed the global approach to justice, humanity, and civility. Dr. Benjamin E. Mays, a distinguished educator theologian born in Epworth South Carolina who served as president of Morehouse College from 1940-1947 and was Dr. king's spiritual mentor, said this about Dr. King while eulogizing Dr. King on the Morehouse campus: "Here was a man who believed with all his might that the pursuit of violence at any time is ethically and morally wrong; that God and the moral weight of the universe are against it; that violence is self-defeating, and only love and forgiveness can break the vicious circle of revenge."
The keynote speaker is Brigadier General Milford Beagle, Fort Jackson's Commanding General.
Brigadier General Milford Beagle Jr. assumed duties as the 51st Commanding General for the U.S. Army Training Center and Fort Jackson, U.S. Army Training and Doctrine Command, on June 22, 2018, after serving as Deputy Commanding General for Support, 10th Mountain Division (Light), Fort Drum, New York.
BG Beagle is a native of Enoree, South Carolina, and was commissioned into the Infantry after graduating from South Carolina State University in 1990 as a distinguished military graduate. Brigadier General Beagle has led and commanded troops at every echelon from platoon to brigade. He has soldiered with five regiments, the 3rd U.S. Infantry Regiment (The Old Guard), the 6th Infantry, the 9th Infantry, 35th Infantry, and the 41st Infantry Regiment, and with five divisions, the 2nd Infantry Division, the 2nd Armored Division, the 5th Infantry Division, the 10th Mountain Division (Light), and the 25th Infantry Division.
"This event is a call to action to continue the legacy of Dr. King in promoting a beloved community that promotes inclusion, social and economic justice for all," said Mr. James T. McLawhorn, Jr., president and CEO of the Columbia Urban League, Inc.
The Urban League's Mission is to enable African- American and other under-served communities to secure self-reliance, primarily in education, employment, and economic development. The Urban League is the nation's oldest and largest community-based movement devoted to empowering African Americans and others to enter the economic and societal mainstream. The Urban League Movement was founded in 1910.