A Celebration to be held in honor of the late Rep. Joe Neal
Joe Neal, the beloved "gentle giant" who represented portions of Richland and Sumter counties in the state house from 1993 until his sudden death on Valentine's Day 2017, would have turned 69 years old this coming August 31. To celebrate his life and legacy, a Sweet Gilliard Production of James Weldon Johnson's "God's Trombones: Seven Negro Sermons in Verse" will be staged at Lower Richland High School in Neal's home town of Hopkins at 7:00 p.m.
Proceeds will benefit the Joseph H. Neal Health Collaborative at 1911 Hampton Street and the Modjeska Simkins School of Human Rights, which he co-founded in 2015. Tickets are $35 each and available in area churches or by calling the Collaborative at (803) 849-8434 ext. 22302.
News of Joe's death elicited tributes from all corners of the state and nation, paying homage to his eloquence, compassion and untiring devotion to the downtrodden and powerless. Like his father, Joe was a Baptist minister. His faith constituted his politics.
Early in his state house days, and to his astonishment, Joe learned that South Carolina was the only state that banned anonymous HIV/AIDS testing. Even after hundreds of thousands of Americans had died from the infection, South Carolina did not spend a dime on HIV/AIDS testing or treatment. Joe changed all that. Until his death, he made sure that state monies were appropriated for that explicit purpose because he understood that HIV/AIDS impacted African Americans and poor people in disproportionate numbers.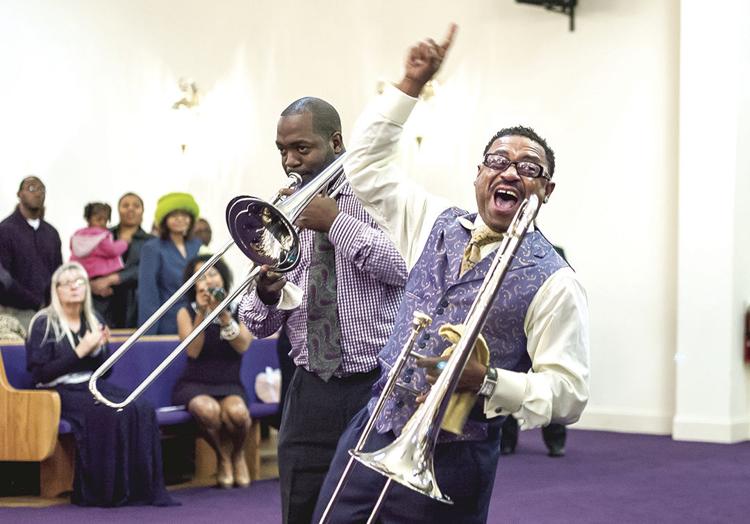 The federal government recently designated the entire state of South Carolina as a "hot spot" for HIV/AIDS, where populations of newly infected persons and those living without treatment continue to grow. The problem is particularly acute in the Midlands. That is why the Health Collaborative, established in Joe's honor by his family last year, chose as its first mission to end the HIV/AIDS epidemic in South Carolina. Not only does the Collaborative conduct outreach and preventive education, it also provides testing, diagnosis, immediate linkage to medical care and wrap-around services to any one – regardless of ability to pay or health insurance status – at its 1911 Hampton Street office.
Perhaps Joe's finest public moment came on July 8, 2015, a long and contentious day of debate over the Confederate flag. Joe listened patiently for hours to those who said the flag represented a benign reverence for the Confederate dead, that its removal from the state house grounds smacked of capitulation to a misguided few who used it as a symbol of racial hatred and division. When Tommy Pope (R-York) expressed regret that that the Confederate dead hadn't been shown grace by those who wanted to take down the flag, Joe Neal came forward.
"When we begin to talk about grace," he said calmly, "we really need to evaluate what that means. Grace is not something that we earn. Grace is something that comes to us unearned." Joe noted that the day's debate had focused exclusively on the importance of honoring the Confederate dead. "I find it interesting," he said, "that no one brought up the fact that there were a million plus Africans here who were suffering under the weight of enslavement and no one talked about what they were going through – and they went through it for almost 400 years. I think that when we talk about grace, we have to extend grace to everybody, not just one-way grace, but universal grace." He called the flag flying on the state house grounds "a thumb in the eye" of the people and families of Mother Emanuel A.M.E. who had lost nine loved ones to unfathomable brutality. "And the response," he said, "that this body should give is a moment of grace to those families, not just grace to the Confederate dead, but grace to those who are suffering right now, who are still alive."
"Grace to those who are suffering right now – who are still alive." Those words express precisely how Joe Neal saw our collective responsibility. They distill the ethic by which he lived. They embody the spirit that drives the Collaborative and will carry his legacy into the future. Come out and celebrate his birthday at Lower Richland High School on August 31.
Let's honor Joe by supporting the Collaborative and helping dispense grace to those who are suffering right now.