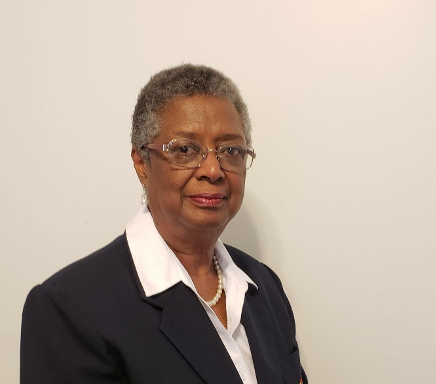 In an historic first, area resident Judy Scott has been elected the first African-American female Lions Club District Governor (DG) in South Carolina.
A native of Philadelphia, Pennsylvania, DG Judy received unanimous support for the position during the recent District 32-S State convention held in Spartanburg. She began her term on Wednesday, July 1.
"I am thrilled to assume this exciting new role as District Governor," she said. "I look forward to working with my fellow Lions to continue the critical services we provide on behalf of South Carolinians."
In addition to excelling in a number of key leadership positions for the Lions, she is also a distinguished veteran, having served as a Captain in the US Army Nurse Corps in Saudi Arabia during the Persian Gulf War. For her exceptionally meritorious service in support of the US Armed Forces during Operation Desert Storm, DG Judy received the Bronze Star Medal. The Secretary of the Army subsequently awarded her the Army Commendation Medal.
She was inducted into the Blythewood Lions (SC) Club in May 2016. After attending an Officers Training in June, DG Judy was inspired to organize a club in Columbia, SC. Out of her efforts, the Columbia Northwest Lions Club was chartered with 22 members in October 2016. In August of that year she attended a Presenter's Workshop.
"That is when I set my sights on becoming a leader in the Lions organization," she smiled.
DG Judy graduated from the Advanced Lion Leadership Institute (ALLI) in November of 2016 and the Regional Lions Leadership Institute (RLLI) in the spring of 2017.
In January of 2018, she graduated from the Faculty Development Institute (FDI) and fulfilled her requirement to receive Certification as an instructor. She is also a Certified Guiding Lion.
DG Judy had served her club as President since it was chartered until her election as Second Vice District Governor in 2018.
She has also served as Zone Chair and Global Membership Team Coordinator in 2017-2018 and was elected to the Lions Storm Eye Research Committee at Medical University of South Carolina in Charleston.
In addition to her outstanding record with the Lions, DG Judy is a member of the South Carolina AARP Executive Counsel, a Past District Commander, a Past Post Commander and Life Member of Veterans of Foreign Wars Post 4262 and a Life Member of Disabled American Veterans.
In December of 2018, she chartered the Columbia Veterans Lions Club with 34 members. In collaboration with the Winnsboro Lions Club, DG Judy launched the South Carolina Cyber Lions Club Branch, the first virtual Lions Club in the state. It is anticipated that the Branch will be a Chartered Lions Club this coming August. A young adult cyber Lions Club Branch, sponsored by the New Cyber Club is now forming in Columbia.
Among all the other major awards and citations that DG Judy has received is the prestigious Melvin Jones Fellow honor, which she accepted at the 2019-2020 District Convention.
Noting that although Lions are well known for successful initiatives in vision health, DG Judy emphasized that Lions service is as diverse as its members.
"Lions volunteer for many different kinds of projects - caring for the environment, feeding the hungry, and aiding seniors and the disabled," she said. "The 1.4 million members of this volunteer organization in 206 countries and geographic areas are different in many ways, but share a core belief - community is what we make it."