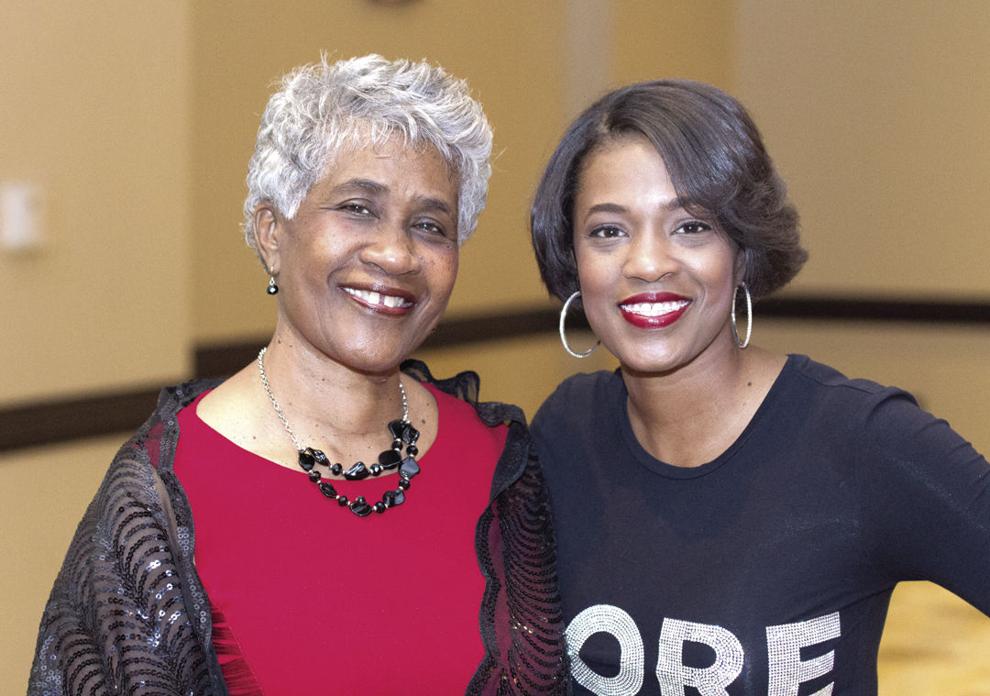 One night in 2008, Mary Stover couldn't sleep.  In a moment of prayer, she asked, "God, what is your will?"  She fell into a deep sleep, and received a vision to address the needs of kids in Columbia's Pinehurst Community.
That vision was the genesis of the RAM Foundation, which provides a safe haven for children during the summer months while enriching them academically and socially.  The Foundation addresses a critical need in the community – kids getting into trouble because there was no adult to look after them during the summer months.
"Parents were doing the best that they could," said Stover. "However, children were being left alone all day, some were without proper guidance and/or nutrition, and some were imitating life issues they were seeing on the television – just to name a few.
Stover and her husband, Rufus, created the RAM Foundation to provide a safe haven for these children.
"It was birthed out of St. Mark Baptist Church on Chestnut Street," said Stover.  "That is where we had our first site.  We now have a second site in the Eau Claire area at the Greater Faith United Missionary Baptist Church."
The Foundation serves approximately 100 kids between both sites.  The camp is staffed by volunteers, and the kids are fed and exposed to positive activities designed to help them build a better future.
"We concentrate on the academic, social and wellness needs of the children in the communities that we serve," Stover said.
The RAM Foundation's anchor program is the Reading Arts Mathematics Summer Enrichment Program.  Through the program, students get instruction on reading, science and math, and their choice of eight arts programs: ballet, piano, violin, drums, karate, sewing, jewelry making and industrial arts.
The camp lasts six weeks.  Camp attendees range in age from 4 to 12, and students from ages 14 to 16 have an opportunity to become junior counselors.
"This gives many kids their first employment opportunity," said Stover.
The Summer Enrichment Program is completely free to the kids it serves.
"The Summer Enrichment Program is a safe haven," said Deidre Matthews, who serves as program director.  "Summer camp is a financial burden for most households.  An inexpensive camp is $100 a week per child.  Imagine a family having 2, 3 or 4 kids.  That is a lot of money.  So in a lot of families, kids are left in the house by themselves all day long.  An idle mind is the devil's workshop, and that happens even for children.  So I often say that the RAM Foundation is vital to our children's future."
Keeping kids safe and away from negative influences is just the first step in helping them build a better future.  It is also important to show them what their future can be.
"Statistics show that crime rates increase among children and teens during the summer," said Stover. "Gang recruitment increases, and they want to get them when they are young.  We believe that if we can give a child a dream, something beyond what he or she sees every day, get them to open up their hearts and minds to the possibilities, it is better for the child.  Without a dream, there is no purpose.  So we try to give them that dream and something new to think about.  Your conditions do not determine who you are.  Your dream is real.  Go for it."
Matthews says that it is important not to judge kids by their appearance.
"Very often when we are serving underserved communities, we have a picture in our minds of a child with tattered clothing or shoes," said Matthews.  "But I learned through my own experience in the classroom that people have become very creative in disguising those challenges in their homes.  Just because a child comes in with clean clothes and brushed teeth, it doesn't mean that they have eaten.  Just because their parents go to work doesn't mean that they have a fully-stocked pantry.  We often want kids to look like they are from a third-world country before we want to help, but it could be that kid with clean clothes and pressed pants who is suffering."
The RAM Foundation has helped a lot of kids during its eight-year existence.  But Stover and Matthews have even bigger dreams.
"Currently, we run one six-week camp during the summer," said Matthews.  "It is our dream to have our own campus where kids will not just come during the summer, but be able to be a part of the RAM Foundation family throughout the whole year."
The RAM Foundation is seeking the community's assistance to help reach its goal of opening a permanent location.
"We operate completely through donations," said Matthews.  "It has been wonderful, but it has also made our programming very tight.  We want to do so much more, and we know it is going to take a much greater effort.  We are creating an opportunity where people can go on our website and make a donation. They can also mail checks to our P.O. box."
"Our vision is to have a campus," Matthews continued.  "We want people to know that we are not seeking donations just so we can have a summer program.  Every single penny is spent on those children."
"God birthed it out of the spirit," added Stover.  "He never told me it would be a money-maker – its for his children.  As founders, my husband I have been blessed to not have to take one penny.  So we want the community to see us for what we are – a catalyst of help, support and encouragement.'
Matthews says that the RAM Foundation will be a positive force to be reckoned with in the community.
"I want the community to be on the lookout for the RAM Foundation," said Matthews.  "We are committed to taking our efforts to the next level."
To learn more about the RAM Foundation, visit www.TheRAMSC.org. Donations can be mailed to: The RAM Foundation, P.O. Box 23826, Columbia, SC 29224.