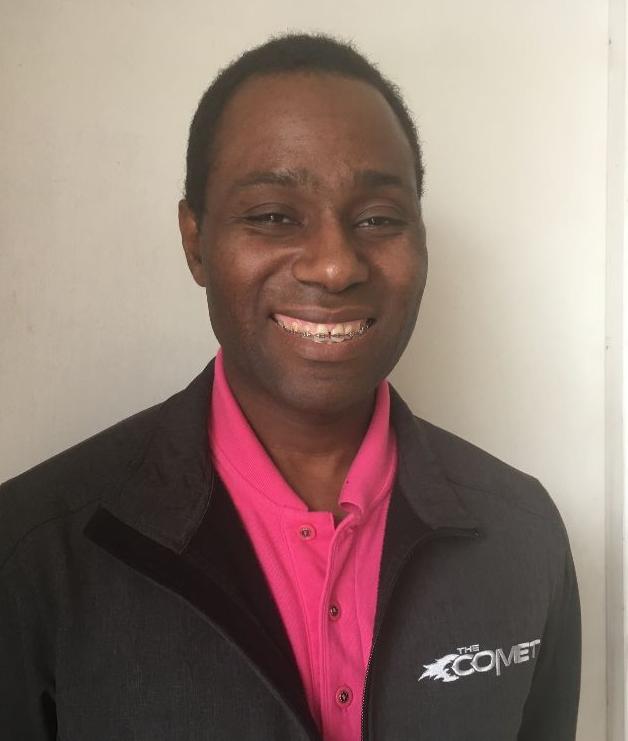 John Andoh is the new Executive Director of the Comet, Columbia's bus system. He brings his many years of experience and services in the transportation industry. He is bringing fresh and innovative ideas to the Midlands, ideas that he has implemented during his career in previous communities he has served, such as Pughkeepsie, New York; Austin, Texas; Jackson, Mississippi and Yuma, Arizona.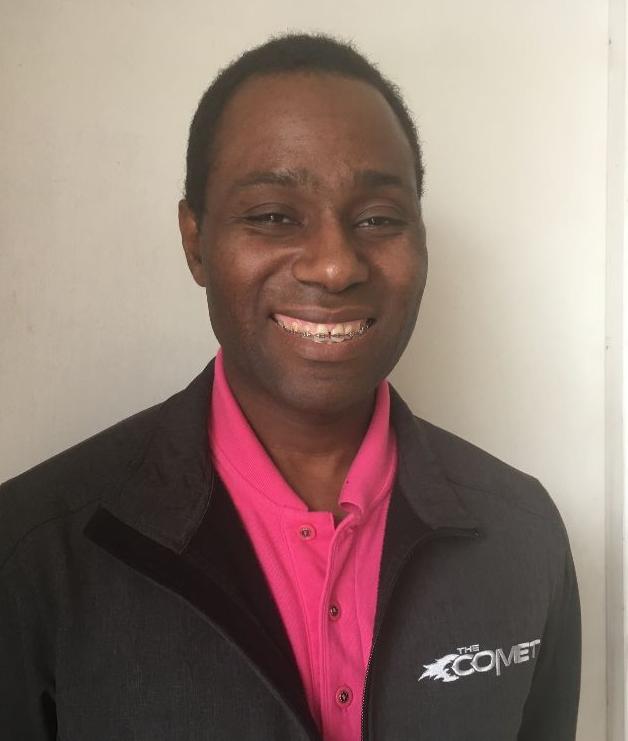 Andoh has been here since April 30, 2018. From day one, he has hit the ground running. He says his mission is to "Make Columbia More Mobile." For instance, in October he approved bus service to the airport. John recalled that when he interviewed for the position, he wanted to experience Columbia's bus system. He was shocked to find that the COMET did not go to the airport. He had to ride an Uber to the bus stop from the airport, then ride the Comet to his interview destination.
That is just one of the many changes he has implemented in the last seven months:
• He's started twenty minute bus service on North Main on weekdays, and a thirty minute bus service on North Main Street on the weekend.
• Saturday services in West Columbia and Cayce.
• Remodeled the Transit Center, making it safer for the riders. "We have police officers and sheriff deputies that ride the buses and patrol the Transit Center and Bus Stops," Andoh says.
• Hosting promotional activities to get people to ride the bus, such as free ridership days, community events and holding Listening Sessions throughout the Richland and Lexington Counties.
• Launching the Holiday Bus. If you see a bus with Christmas lights on it, your ride is free.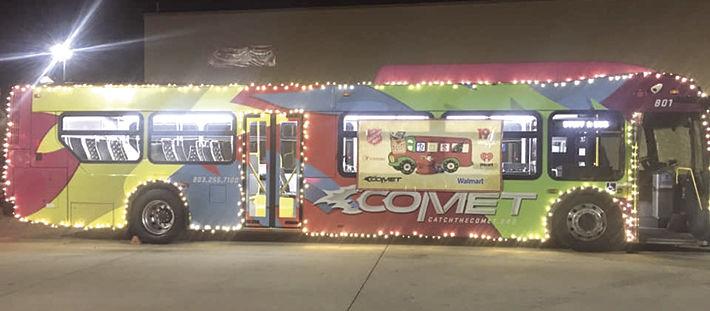 • Partnering with UBER and Lyft. "Comet Riders who live near a bus route will be able to use UBER and Lyft from 9:00 pm to 3:00 a.m. seven days a week and the Comet will pay the first $5 of the fare," Andoh said. "I have seen this partnership work in other communities."
But that is only the beginning of improvements to the bus system. Upcoming plans include:
• Helping to eliminate food deserts. "We will connect persons that live in an area where there are no fresh food grocery stores to their nearest grocery stores through UBER and Lyft," Andoh said. "For example, if you live in Denny Terrace and you're trying to get to Publix, The Comet will pay the first $5 for that person to get to the nearest fresh food store with fresh meats and produce. The goal of this is to help increase mobility to those areas that don't have access to fresh foods."
• Beginning in January 2019, there will be new Comet Routes to Amazon and Nephron facilities in Cayce.
• There will also be an Express Route to Newberry so people in Richland County can access jobs at places like Samsung, International Paper, and The Heinz Food Plant. Likewise, people in Newberry will have access to jobs in Richland County also. "It's a win-win solution," Andoh says.
• The Comet is also working with PRISMA Health (The New name for Greenville and Palmetto Health) so that their employees can ride the bus for free starting in January.
• Beginning in the Spring of 2019, The Comet will go to the FireFlies Stadium.
• Adding Route 22. A bus route has been added along Harden Street so those that live near Columbia Housing Authority properties can access shopping, hospitals, Five Points, Benedict College and Allen Universities.
• Adding 35 new bus shelters throughout the community to make it more easier for our bus riders to use the Comet. The goal is to add 35 bus stop shelters per year to cover the more than thousand bus stops in the community.
• In January the Comet plans to purchase trolleys to use as a connector vehicle for the SODA CAP route in downtown Columbia.
• Adding services to Batesburg-Leesville and the town of Lexington so people in West Columbia and Cayce can access courts more county and public health services, since they can't go to Richland County for those services.
• Beginning May of 2019, The Comet will add an Express Route to Eastover, Hopkins, Gadsden, and Lower Richland to Downtown Columbia, Monday through Saturday.
Andoh contributes his success with just listening and meeting the needs and concerns of the people in the community. He makes himself very accessible to the community. When he's not in his office, he can be found on a Comet bus. which he rides regularly.
John Andoh can be reached by calling (803) 255-7087.