James Knotts was one of the first African-Americans to serve in the U.S. Marines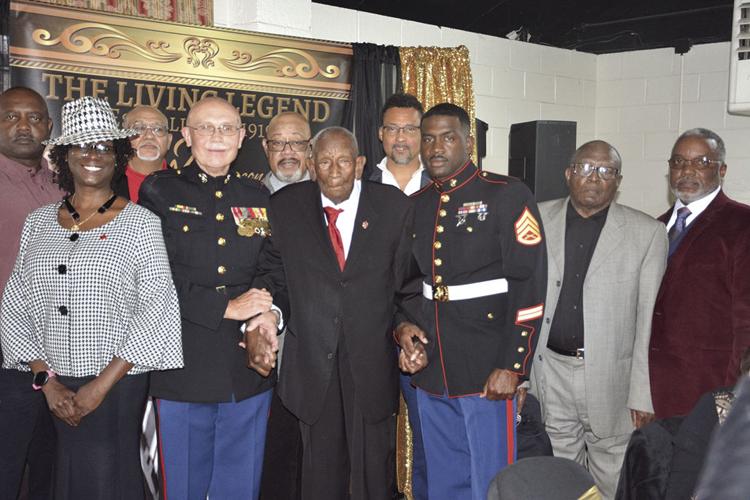 One of Columbia's oldest citizens was honored for his service to the nation and community.
James Knotts, a 100-year-old former Marine, was honored by Columbia Mayor Steve Benjamin. Mayor Benjamin declared his 100th birthday, Thursday, December 19, 2019 as James Knotts Day.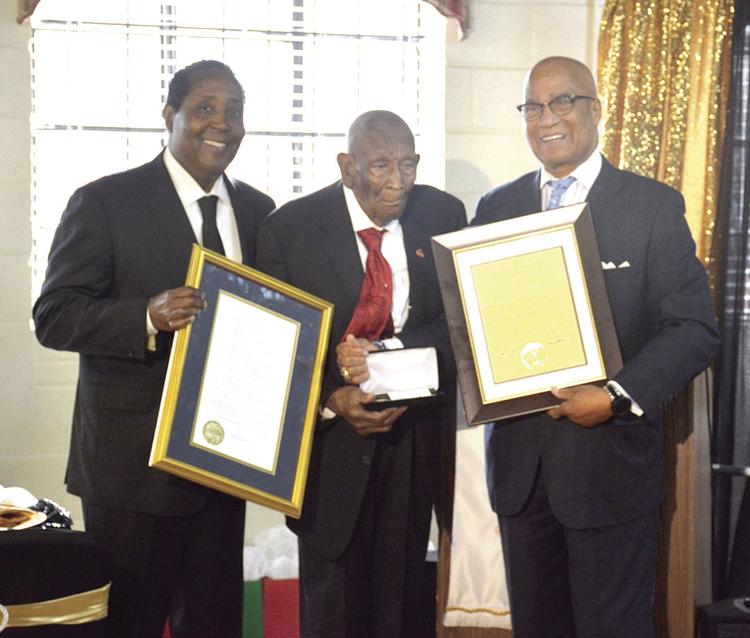 James Knotts was born on December 19, 1919 in Norway, South Carolina. After the death of his father, he got a job selling blackberries to help support his family. He was drafted into the United States Marine Corp in April 1945, becoming one of the first African-Americans to serve in the Marines.
Mr. Knotts successfully completed his basic training with the 518th Battalion at Camp Montford Point in Jacksonville, North Carolina. Montford Point Marines served during a time of a segregated Marine Corp. In 1941, President Franklin Delano Roosevelt signed an Executive Order allowing Black men to join the Marine Corps. In 1949 President Harry S. Truman eliminated segregated units in all armed forces.
Mr. Knotts military tenure included a tour with World War II and the Korean Conflict. Knotts served in the U.S. Marine Corp from April 1945 to August 1946, March 1950 to December 1950 and the Sixth Marine Corps Reserve January 1948 –March 1950. Mr. Knotts obtained the rank of PFC with a hash mark, received a medal of Good Conduct and an Honorable Discharge.
Mr. Knotts was employed at Fort Jackson as a laborer, mechanic helper and mechanic for over 32 years beginning in 1941 and ending in 1973. His service was interrupted by his active duty service in the United States Marine Corps. Mr. Knotts was employed with Hardaway Concrete Company from 1973 to 1987 where he retired with over four months of annual leave.
Mr. Knotts became an active and faithful member of Columbia's Sweet Home Baptist Church in 1952 where he served as President and Vice-President of the Jubilee Choir, Superintendent and Treasurer of Sunday School, Church Treasurer, Chair and Co-Chair of the Deacon's Ministry and currently holds the title of Deacon Emeritus.
Mr. Knotts is an active member of his community by serving in a variety of organizations. The organizations include Precinct President and Treasurer of Hopkins and Bluff Road Precincts, initiated into Killian #72 of Ancient York Rite masons, Prince Hall origin in 1950; he received 32nd degree and affiliated with VFW #6 (Reeder Point, Eastway Park, and Atlas Road communities). Also, Mr. Knotts is still an avid gardener and enjoys yearly competitions that he and his neighbors launch to see who can grow the best and biggest gardens.
On June 19, 2012 the Senate led by Darrell Jackson, adopted a resolution acknowledging Mr. Knotts for his service as a Montford Point Marine and for receiving a replica of the Congressional Gold medal, the Bronze Medal, from President Obama