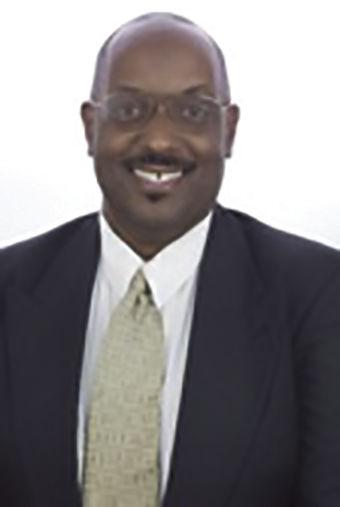 Dear Carolina Panorama readers:
We need your help.
Over the years, we have published hundreds of stories featuring Black-owned businesses throughout the Midlands. It has been a rewarding experience to meet so many interesting entrepreneurs and business owners. But for every business that we discover, there are hundreds that we don't know about. That is why we are asking for your help.
There are three questions that I am putting before our readers:
What are your favorite Black-owned restaurants?
What are your favorite Black-owned retailers?
What are your favorite LOCAL online retailers?
When it comes to restaurants, it can include everything from formal, sit-down restaurants such as Kiki's Chicken & Waffles to walk-up food stands such as Greedy Rascals. In addition, please tell us about your favorite food trucks and caterers.
For retailers, we are looking for your favorite brick-and-mortar stores, such as Settles Beauty Supply or Marabella's Fine Hats. And for online retailers, the only requirement is that the business is locally-owned.
The type of food that the restaurants, food trucks or caterers serve does not matter. The products that the stores or online retailers sell does not matter. The only requirement is that the business is owned by African-Americans and located in Richland, Lexington, Fairfield, Calhoun or Orangeburg County. Franchisees can be included.
We are gathering this information for a special issue that we are planning to publish before the holiday shopping season kicks off in November. We want this list to be as comprehensive as possible. Please send your list to News@CarolinaPanorama.com or call us at (803) 256-4015.
In addition, we are looking for the names and owners of historic Black-owned businesses that were located in the Wheeler Hill community before the area was gentrified. Please send suggestions to Patricia at PatriciaAbraham@CarolinaPanorama.com or call her at (803) 256-4015.
One more thing: we have a new way for you to submit your announcements, obituaries and legal notices. Visit https://carolinapanorama.modulist.news/ and create an account. You can upload text and photos for guaranteed placement in the Carolina Panorama newspaper. Because of rising newsprint costs and the changing economic conditions facing community newspapers, there will be a cost associated with guaranteed placement. It is unfortunate, but after 36 years it is something that we have to start doing in order to survive.
Speaking of donations, both daily and weekly newspapers nationwide are raising money through donations. If you would like to make a donation to the Carolina Panorama Newspaper, visit www.CarolinaPanorama.com and click on the donation link under the search box on our homepage.
Thanks.
Nate Abraham Jr. Publisher