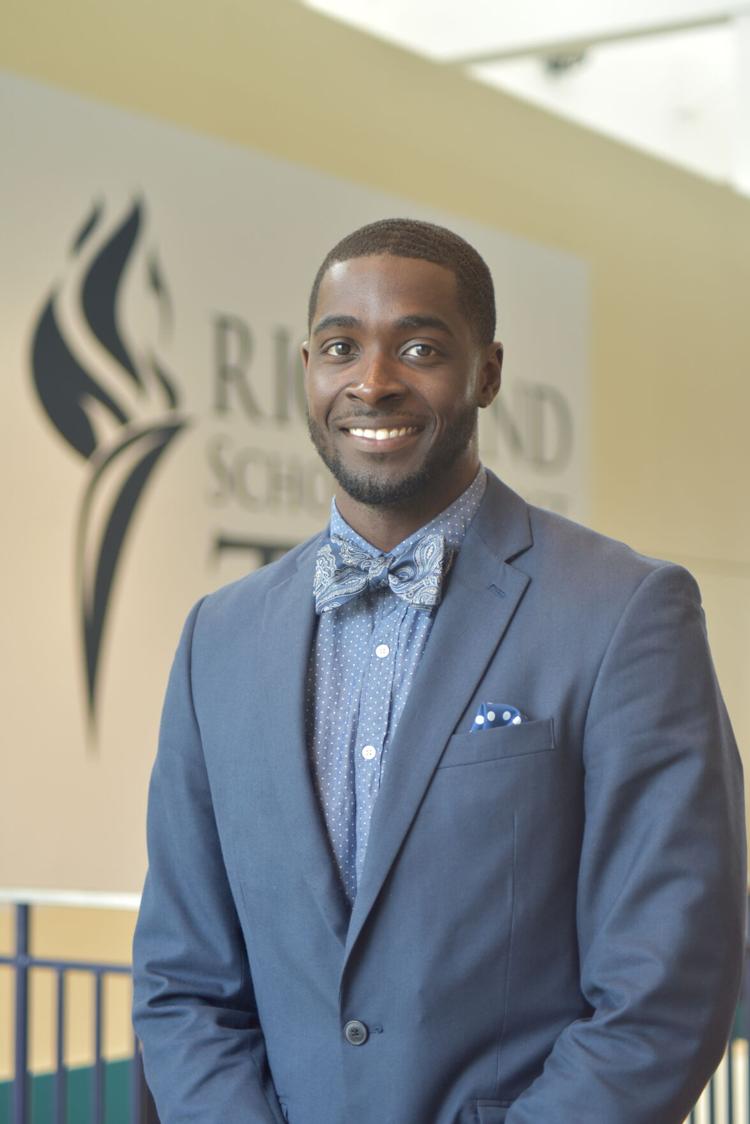 The South Carolina Association of School Administrators (SCASA) has named Brandon Ross the 2021 South Carolina Secondary Assistant Principal of the Year. Brandon Ross is an assistant principal at Ridge View High School in Richland School District Two.
"We are excited to announce Brandon Ross as the SCASA Secondary Assistant Principal of the Year," said Beth Phibbs, Executive Director of the South Carolina Association of School Administrators. "He is well respected within his community and is a true advocate for the students and teachers at Ridge View High School."
Principal of Ridge View High School, Dr. Brenda Mack-Foxworth said, "Brandon Ross is a learning leader. He is quick to volunteer for any experience which allows him to learn from an individual or a team of educators. Students easily connect with him because he not only supports what they need, but he extends compassion while also upholding accountability. Parents frequently seek him out for assistance and teachers value his leadership and support. He leads by example and we are glad he is a part of the Ridge View Blazer family."
Superintendent of Richland School District Two, Dr. Baron R. Davis added, "Brandon Ross is one of our emerging leaders who puts his heart and soul into every aspect of his work. In his pursuit of success, he mentors students and other young professionals and endeavors to bring as many of them along with him as possible, particularly Black males. One of his favorite quotes is, 'You make a living by what you get, but you make a life by what you give.' We are grateful to him for giving his time, talent, and passion for education to this district and community."
Mr. Ross was selected from an outstanding field of administrator candidates by a veteran panel of judges. The other finalist for 2021 SC Assistant Secondary Principal of the Year was Ashley Wardlaw, assistant principal at Wade Hampton High School in the Greenville County School District. The criteria used in the selection of this award are set by the National Association of Secondary School Principals. The state sponsors are Horace Mann and Herff Jones.
SCASA, the professional organization for school leaders in South Carolina, has more than 4,500 members. From professional development opportunities and research, to publications and legislative advocacy, SCASA's focus is to support school leaders in providing the best possible education for South Carolina's young people. As a state affiliate of three national associations for school leaders, SCASA also works on the national level.