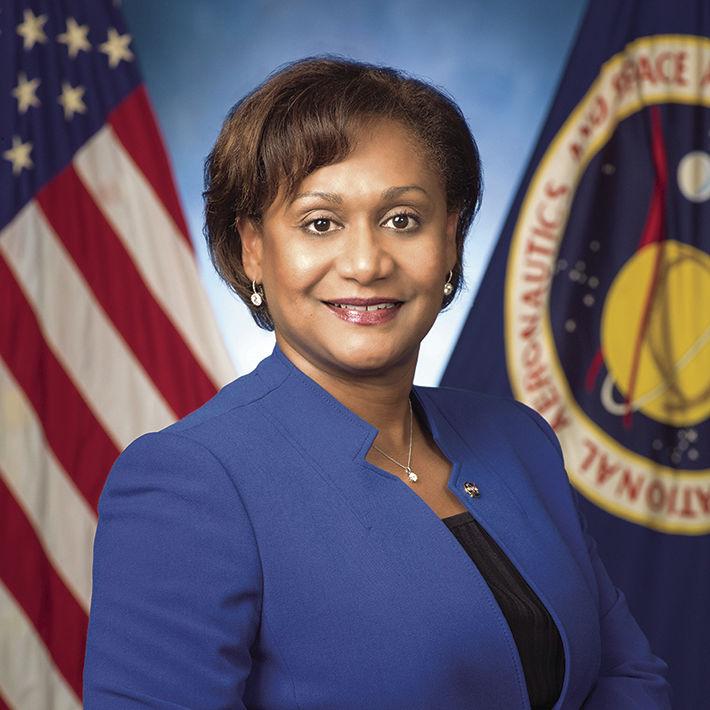 Conway, South Carolina native Vanessa Wyche has been tapped to lead the U.S. National Aeronautics and Space Administration's Johnson Space Center (JSC), an organization of 10,000 civil service and contractor employees in Houston, Texas and at the White Sands Test Facility in Las Cruces, New Mexico.
As the commander of the JSC, her responsibilities include leadership of NASA's astronauts, mission control operations, the International Space Station, development of human spaceflight programs and spacecraft for missions in low-Earth orbit and future missions to the moon and Mars. Wyche says that her top priorities are developing the Orion Spacecraft, returning to the moon and the commercialization of space.
A native of Conway, South Carolina, Wyche was the first person in her family to attend all-integrated schools. She is a graduate of Clemson University with both a Bachelor of Science in Materials Engineering and a Master of Science in Bioengineering. Wyche is the recipient of two NASA Exceptional Achievement Medals and two NASA Outstanding Leadership Medals. In 2018, Wyche became the first African-American to be named deputy director of the JSC.
Wyche has worked for NASA for nearly 32 years. Before joining JSC in 1989, Wyche worked for the Food and Drug Administration in Washington, D.C. She began her career with NASA in the Space Life Sciences Directorate as a project engineer. She has held several key center leadership positions including assistant center director, associate director of EISD and acting director of Human Exploration Development Support.
She also served in the Constellation Program as director of operations and test integration and in the Space Shuttle Program as a flight manager for several space shuttle missions. She was manager of the Mission Integration Office, and she completed a detail in the Office of the NASA Administrator.
Wyche is an advocate of mentoring and is a passionate promoter of STEM. She said she follows the example set by her parents, who both gave back to their community. She counts her father as her most influential mentor.
Wyche has garnered numerous honors, including two NASA Outstanding Leadership Medals, two NASA Achievement Medals, two JSC Innovation Awards and a 2014 Women at NASA award. A graduate of Clemson University, she earned a Bachelor of Science in Engineering and a Master of Science in Bioengineering.
For more information about Wyche, visit: https:// www.nasa.gov/centers/ johnson/about/people/orgs/ bios/wyche.html. For more information about Johnson Space Center, visit: http:// www.nasa.gov/johnson