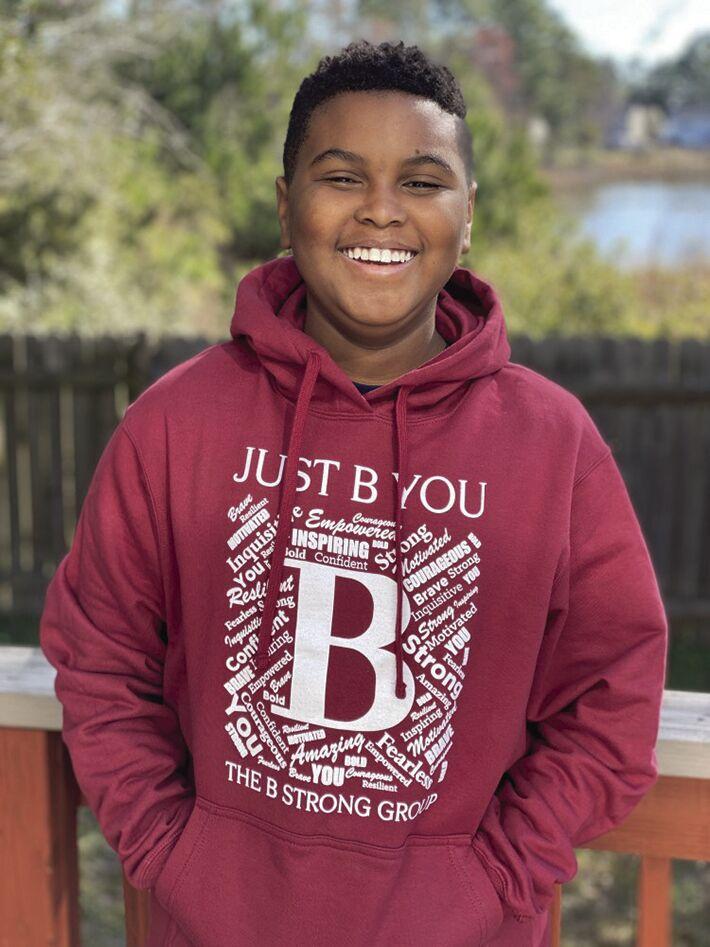 When Braden Green was only three months old, Brenda and Patrick Green discovered that their son had Sickle Cell Hemoglobin C disease. Unaware of their own genetic statuses, the parents had to educate themselves on this disease and quickly learn how to manage Braden's health. Through this learning process, they have championed their knowledge of sickle cell disease and taken the initiative to spread awareness within the community through their organization, The B Strong Group.
The B Strong Group was created to support individuals with sickle cell disease and their caregivers in the Columbia, SC area. The organization stands on its mission to advocate for, empower and uplift sickle cell warriors by spreading awareness of the disease, educating the community and engaging volunteers.
On Saturday, March 27, 2021 from 10 a.m.-3 p.m., the B Strong Group will be hosting Braden's annual birthday bash and blood drive. The event will be located at Caughman Road Park, 2800 Trotter Road, Hopkins, SC. The organization will be partnering with the Richland County Recreation Commission and the American Red Cross to host this free community event.
This annual event began in 2018 when the B Strong Group was approved to become a nonprofit 501(c)(3). The event idea derived from the desire to celebrate life and host something free to the community.
"Braden received a life-saving blood transfusion back in 2015. That's one of the reasons why we always want to attach a blood drive to any type of celebration of his life," said Mrs. Green. "And it's not just for him - I mean, it's life saving for all sickle cell warriors."
To adhere to COVID-19 regulations, the birthday bash will be conducted in a drive-thru fashion beginning at 11 a.m. This event will include various vendors who will provide the community with a wealth of information, as well as "swag" bags. The "swag" gift bags will include masks, hand sanitizer, wipes, etc. Participants will also receive a free lunch to go. Individuals who want to donate blood will be able to park and enter in the gym, where the Red Cross will have provisions in place so they can safely donate blood.
"Braden's goal is to have 50 people to sign up to donate blood, and for each drive that we've hosted to date, he's met his goal."
In lieu of birthday presents for Braden, the B Strong Group is asking participants to bring a toy so that they can donate to the local Prisma Health Children's Hospital Midlands.
Through everything the Green family has experienced, Mrs. Green credits her strong support system for keeping her family uplifted and motivated.
"My dad is a minister, so prayer, prayer, prayer. Family and faith have gotten us through," she said. "It's a lot, but my dad had to remind me that it's not like God is going to just take all of the bad things out of your life or just miraculously pull you out of situations; he's going to give you the tools to help you get through. Those tools can be a call from your best friend or a prayer from somebody else."
Mrs. Green noted being inspired by Braden's strength and the role that it has played in the lives of other sickle cell warriors.
"Being able to use our story to help others - that in itself is rewarding. It's a huge responsibility, but I feel that it's now my purpose. I'm a better person because of it."
For more information about the B Strong Group and its upcoming event, you can visit their website at https://thebstronggroup.org. You can also contact Mrs. Green at thebstronggroup@gmail.com or call (803) 875-1266. Follow their Instagram @TheBStrongGroup and Facebook @bstrongwarriors.