Columbia Housing's Chief Executive Officer (CEO), Ivory N. Mathews is named one of the Top 20 Dynamic CEOs in 2021 by The CEO Publication. The CEO Publication is a global business magazine recognizing CEOs across the industry vertical in the United States and the United Kingdom.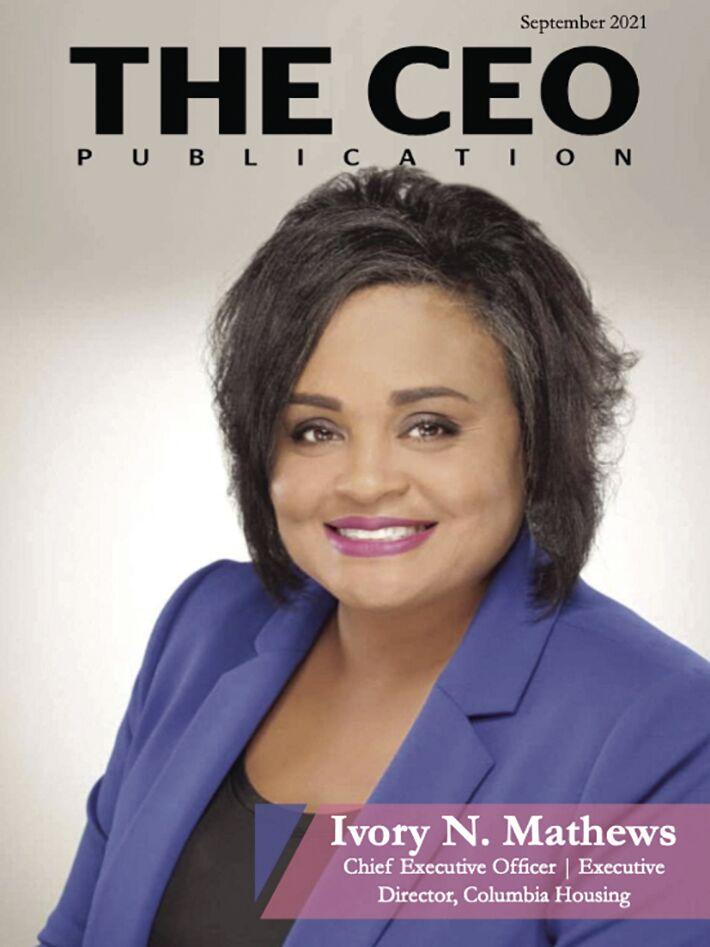 "The CEO Publication Magazine features iconic leaders like Ivory Mathews who are responsible for taking their organization to new heights," says Adam Patrick -Managing editor of The CEO Publication. "Our magazine showcases how leaders like Ivory have achieved the level of success they currently enjoy so that it can also be an inspiration to other future trailblazers."
In addition to being featured in the publication along with other trail-blazing CEOs; Ivory Mathews landed the cover of The CEO Publication, and her cover story is the center spread of the magazine.