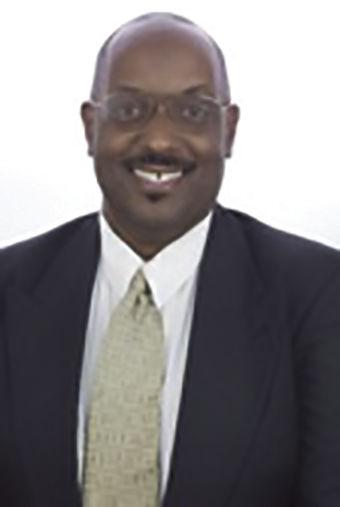 We survived.
Of all the things I could have written about the year 2020, only one thing stood out: We survived.
The year started out with promise. But the hits started early and often.
The first big hit came at the beginning of the year when my family was informed that my father was facing a terminal illness and that he only had about six weeks left – six months if he was lucky. He was not expected to make it to his 86th birthday on April 28. We were told to start planning his funeral.
We did what we were told. With his guidance, we made preparations. We even contacted the people who he wanted to speak at his funeral.
But a funny thing happened. He began to do better. He celebrated his 86th birthday by dancing at drive-by party, and handing out cupcakes to friends and neighbors. He hosted Zoom reunions with his relatives. This year, he is looking forward to celebrating his 87th birthday in Hawaii.
My father survived, but we buried three aunts and an uncle in 2020.
The biggest blow of 2020 was the worldwide Coronavirus pandemic. When reports of a mysterious virus killing people in China first started, little did we know it would impact every aspect of our lives. We were shocked when businesses and churches were shut down worldwide.
The Coronavirus posed a major threat to every business, including ours. Many of our advertisers were shut down, and they didn't have to funds to purchase advertising. To make matters worse, many people pick up the Carolina Panorama Newspaper in their churches, and houses of worship were shut down. So not only was a lot of our advertising cut, but many of the locations that we distribute our newspaper were also closed. There were times when we thought that we would have to shut down permanently.
But another funny thing happened. In the midst of the pandemic, people suddenly realized that local news organizations were important to the health of the community. Even though revenue dropped, dozens of people began making financial donations, telling us that we are an "essential business" and that they wanted us to survive and continue providing information about people and organizations in our community.
And it wasn't just people in the community who stepped up to the plate. Social media platforms and internet advertising giants also realized the importance of community newspapers and local media outlets, and some major corporations offered grants and resources to help them survive.
Fortunately, the year 2020 was an election year, and since political candidates could not campaign in person because of the pandemic, many purchased advertising to get their message out. Even though it couldn't replace the advertising that was lost, it kept a lot of newspapers across America alive.
The death of George Floyd at the hands of Minneapolis police officers, captured on video and broadcast on social media, was also a big blow. It was a shock, but not to Black people. Black folks have been complaining about police misconduct for centuries. But this was one of the few times an entire fatal police incident was recorded for the world to see.
George Floyd's death led to protests around the world. There seems to be a real desire among some people in the majority population to take a real stance on police brutality and police reform. Time will tell. We thought the same thing during the Rodney King incident over 30 years ago.
In the fallout over Floyd's death, many corporations decided to make major contributions to Historically Black Colleges and Universities. Nearly all of South Carolina's HBCU's received multi-million-dollar donations, topped by a $20 million donation to Claflin University from billionaire philanthropist MacKenzie Scott.
So despite the turmoil, unrest and hardship, the year ended on a high note. Many Black institutions survived and made advancement, and the new year begins with the launch of new vaccines to prevent the spread of the virus.
We are praying that everyone has a great new year.